About Firm Sense and Sally Dyson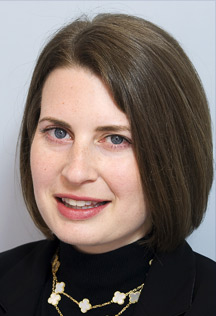 Sally Dyson is the founder and director of Firm Sense.
Sally's expertise in the professional services arena derives from over a decade working as a solicitor both in private practice and in-house. Sally qualified as a solicitor and practised at Slaughter and May before joining the in-house legal team at Reuters Group PLC (now Thomson Reuters) and then moving to Travelex Group Limited where she was first Senior Counsel and then Head of Group Compliance & Regulation.
As an in-house lawyer, Sally had extensive experience of instructing firms of solicitors in a broad range of practice areas and was heavily involved in the selection of law firms both on an ad hoc basis and through formal tender processes.
Sally has subsequently been trained in the design and conduct of feedback questionnaires and qualitative interviews by the Market Research Society.
Sally has gone on to obtain a Lean Six Sigma green belt and to qualify as a business coach and leverages her coaching skills to complement her consulting practice and to help her clients to turn their good intentions into reality.
Sally is the author of the following books:
"Budgeting and Negotiating Fees with Clients: A Lawyer's Guide;" and
"Client Listening: Why it Pays and How to Do it."
Sally's books are available from Ark Group at: http://www.mpmagazine.com/bookshop and from Amazon.
Sally is currently working on a new title to be published in 2018 on successful leadership in modern law firms.
Outside the office, Sally is a Liveryman of the Haberdasher's Company (one of the City's Great Twelve Companies now focusing on charitable work in the education sector) and is a Fellow of the Royal Society of Arts, a charitable network dedicated to shaping the future through ideas and action.
Sally lives in London and is married with two children who keep her on her toes.
Affiliate Network
Firm Sense has formed an Affiliate Network of skilled consultants to enable efficient resourcing of large projects and to offer services which complement Firm Sense's client listening programmes. Read more...